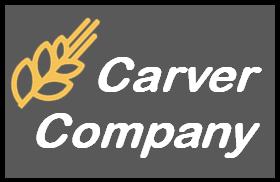 CELEBRATING 30 YEARS OF PROVIDING QUALITY SOLUTIONS AND SERVICE
Carver Company provides a variety of solutions in Grain Management and Hazard Monitoring, including complete grain temperature and hazard monitoring systems, replacement temperature cables and hazard monitoring sensors, aeration control and continuous weighing systems.
Let us help you with solutions that are tailored to achieve efficiency, productivity, and safety for any size operation.
You will receive the highest levels of service, our full attention to your needs, and guaranteed satisfaction.
Call us today if you are in need of replacement temperature cables or have faulty hazmon sensors that need replacing.
A few of the manufacturers we proudly represent:
Delivering solutions with Safety, Integrity, Innovation, and Performance since 1992
612-418-8610 dustin@carvercompany.com
Thank you for supporting small business